Tal Ben Neriah, VP Operations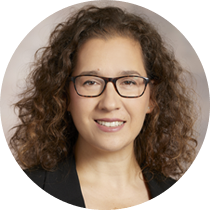 Tal holds a MSc. in Materials Engineering and Nanotechnology and a BSc. in Life and Medical Sciences, both from Tel Aviv University.
Tal worked for more than eight years at CollPlant (NASDAQ: CLGN), a medical device company focused on regenerative medicine, as product development engineer, project manager and program manager.
Tal led multidisciplinary activities from early development to regulatory approval including clinical phase of the company's two commercial products and we are sure that Tal will help us achieve our research and development goals.